Dubbing natural rabbit
VAT included
Normally shipped in 24/48 hours
WhatsApp          +39 3480337153
Facebook    Un Pugno di Mosche
Natural hare Dubbing
Natural hare Dubbing is widely used in fly tying, especially in the construction of wet flies and nymphs.
The hare dubbing of our production is very soft and easy to use, over time we are increasing the colors produced, creating unique colors that are in our catalog you can find.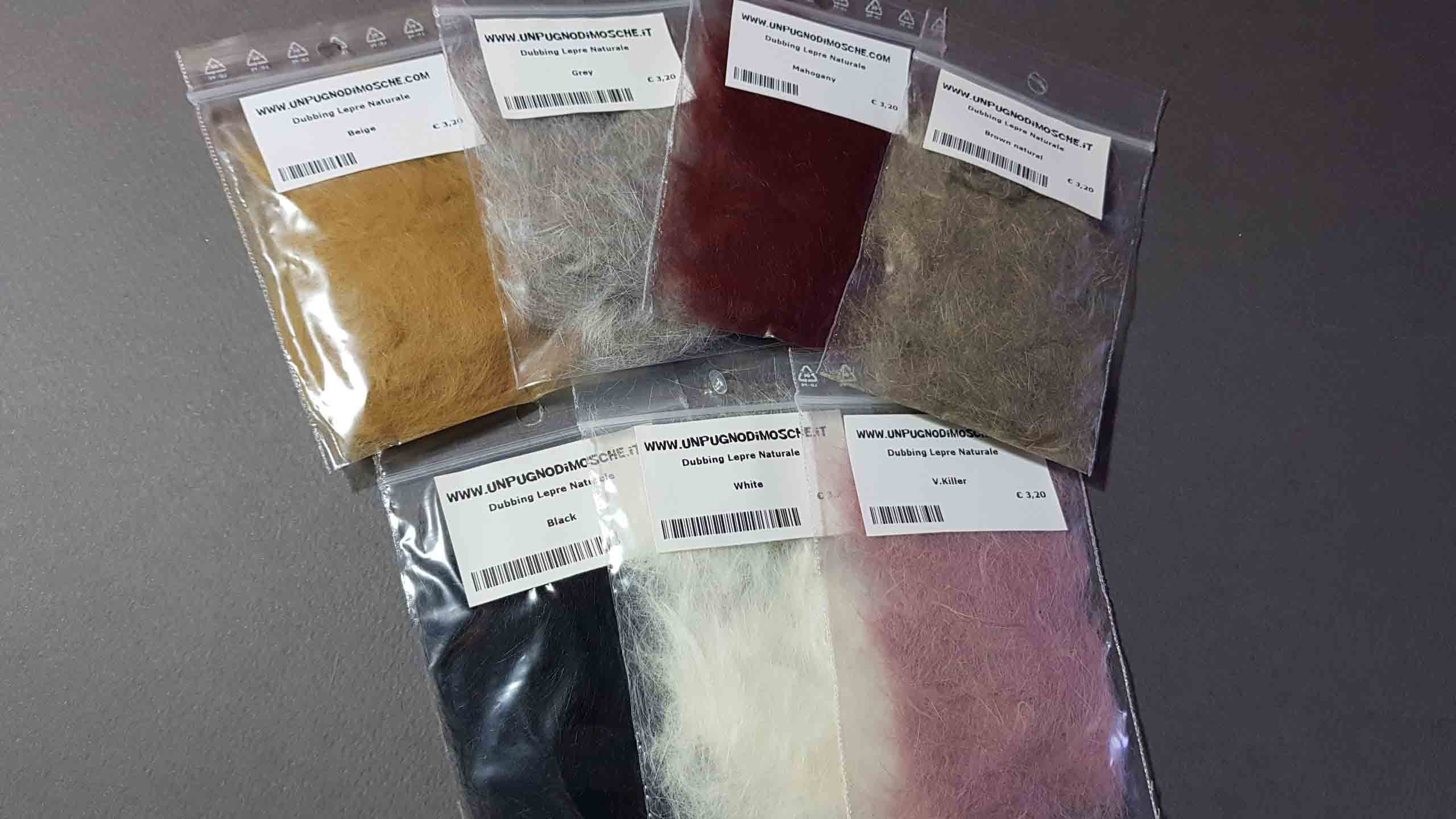 OTTIMO
Ottimo per la costruzione delle ninfe

V. Killer
Colore conforme alla blasonata imitazione da cui prende il nome.
Related products
(5 other products in the same category)